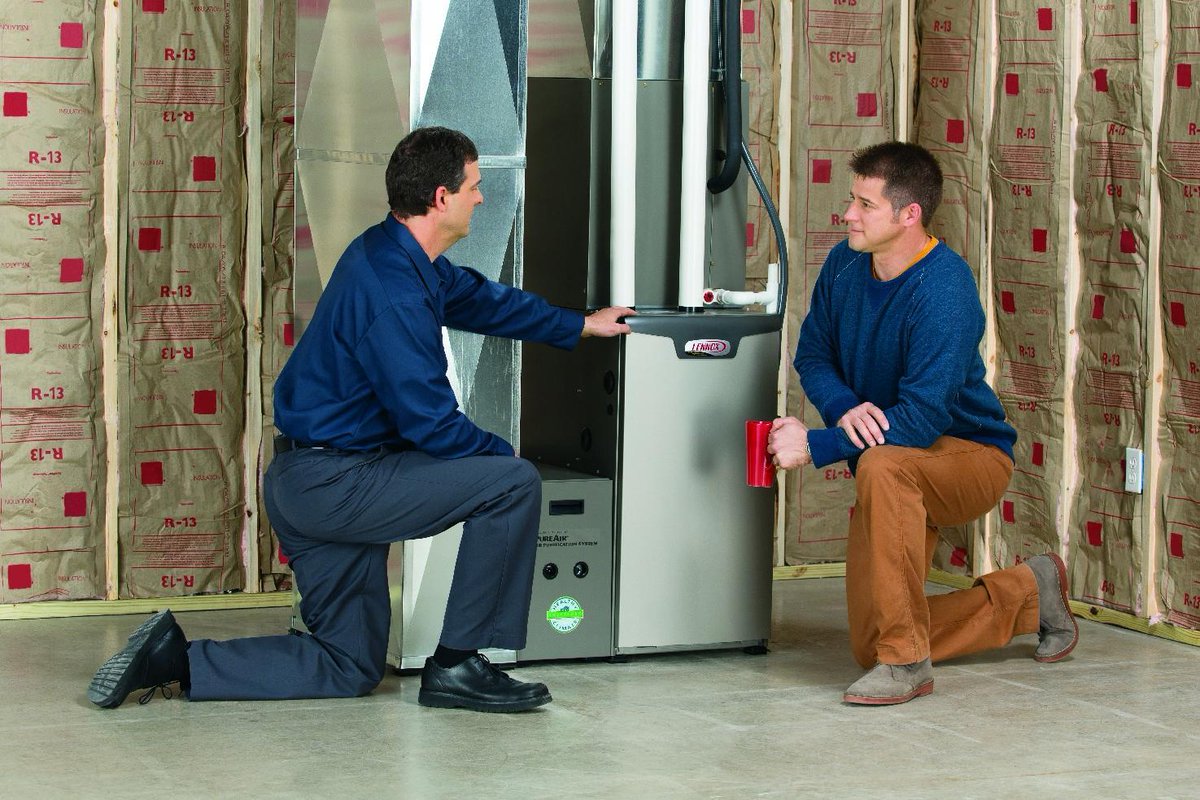 You can receive a FortisBC rebate of up to $1150 when you install a new high efficiency furnace.
The rebate is $800 on a 95-96.9% efficient furnace or $1000 on a 97-99% efficient furnace. You can receive an extra $150 if you install a connected thermostat along with your furnace.
All of the furnaces that qualify also have electronically commutated motors. These motors (which are also known as variable speed or constant torque motors) use less electricity than PSC motors (the ones used in older furnaces and more basic new models) and can also provide more even and consistent airflow.
There are some requirements, including that your current furnace must not require repairs in excess of $1000. Your current furnace must also be over 10 years old and a non-condensing (non-high efficiency) model. 
You can tell if your furnace is condensing by looking at the venting. If there is a tin pipe about 5" in diameter coming out of your furnace, it is not condensing and qualifies for a rebate (assuming the other conditions are met).
See all the terms and conditions on the application form as well as the additional terms and conditions sheet.
At Good Guys, we will insure your installation meets all the requirements for the rebate and submit all of the required forms for you (unless you do not qualify or choose a system that does not qualify).
What does the efficiency rating mean?
The efficiency rating is an estimate of the percentage of the heat produced by the furnace that will actually enter your home's ductwork (the rest is wasted up the chimney).
What is a connected thermostat?
A connected thermostat is one that enables some of the more advanced features of new high efficiency furnaces to be more effectively utilized. FortisBC has provided a list of qualified thermostats, and we can show you your options during a free in-home quotation.
Two Upgrade Bonus: Get another $300 when you perform another energy upgrade
When you make another qualified upgrade in addition to your new furnace, you can receive another $300. One common choice is an Energy Star hot water tank, which when installed along with a new furnace can get you a $300 two upgrade bonus in addition to the $200 rebate for the water heater and your furnace rebate. Other possible items include a tankless water heater, a heat pump, insulation, new doors and/or windows, or a fireplace. A connected thermostat does not count as a second upgrade for the purposes of this bonus.
Larger rebates for low income households
Low income households may qualify for larger rebates: $2000 for a 95-96.9% efficient furnace or $3000 for a 95-97% efficient furnace. The connected thermostat rebate remains at $150.
Low income is defined as having an income of less than $33,700 for a 1 person household, $42,000 for a 2 person household, $51,600 for a 3 person household, $62,600 for a 4 person household, $71,000 for a 5 person household, $80,100 for a 6 person household, and $89,200 for a 7+ person household.
See the FortisBC furnace and boiler income qualified rebate form for details.
To schedule a free in-home consultation and quotation on a new furnace, call 604 GOOD GUY (604 466-3489) or use our online form.